About Paradigm Meditations
Paradigm Meditations began in 2016 as a way to help those that enjoyed running, and wanted to include their meditation practice as part of this experience. From this the Running Deep album was born. With contributions from Michael Sealey, The Honest Guys, and Jason Stephenson among others the album was well received.
 In time we opened up to explore the possibilities of how meditation could positively impact people's lives. Additional artists and teachers recognised the opportunity to have a greater voice in numbers than we could possibly have on our own. A sense of community developed covering four continents as we came together to support one another and share our collective message and shared experiences.
Paradigm Meditations is committed to fulfilling our purpose by publishing content that promotes and supports our community to live truly inspired lives.
We have a strong commitment to our teachers and artists, and hold sacred to always promote and showcase their work in the way in which it was intended to be received. To provide them support that acknowledges their individual needs, and agreements that are fair and reasonable.
Our customers and fans are why we do this. Our desire to create a better world for each of us to live in, helping one person at a time, teaching them to fish for themselves so that they may control their own destiny, and in turn help others in need.

Paradigm Meditations' mission is to open our collective eyes to how wonderful life is every day, to work through the challenges we face in our lives, and develop stronger communities through compassion for others and self love.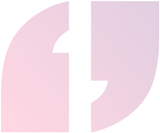 What our teachers say about us
Together with our teachers and artists we've begun to build a supportive and empowering community.
It feels good to be part of a like minded but diverse community.
It pleases me to be apart of this family that are individually, and collectively striving to help others and make the world more beautiful by sharing their immense talent and love. Feeling much gratitude...
Join THOUSANDS of people changing their lives
If you believe you are capable of so much more. Free yourself of old ways of thinking and being.